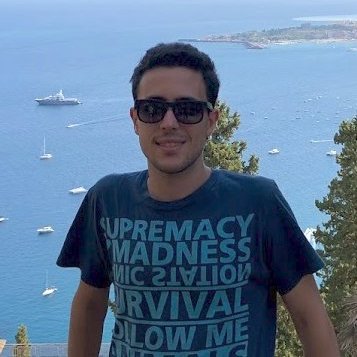 Howdy visitor, I'm Emanuele (/emanu'ɛle/), a Marie Curie PhD Fellow in the NLP Section at the University of Copenhagen 🇩🇰, where I'm a member of the LAMP and CoAStaL groups, under the supervision of Desmond Elliott and Anders Søgaard. My interests lie in the intersection of machine learning, natural language processing and vision to understand human cognition. I'm especially interested in language grounding from multimodal and multilingual contexts, and in probing the linguistic and cognitive properties of such models.
I'll soon finish my PhD and I'm on the job market!👨‍🔬
Previously, I spent time at Tokyo Tech 🇯🇵 with Naoaki Okazaki, Spotify Research 🇬🇧 with Rishabh Mehrotra and Mounia Lalmas, Mila 🇨🇦 with Siva Reddy, DeepMind 🇬🇧 with Lisa Anne Hendricks and Aida Nematzadeh, and Google AI 🇨🇭 with Paul Voigtlaender and Pieter-Jan Kindermans. I received my master's degree from the School of Computer and Communication Sciences at EPFL 🇨🇭, where I was a member of the Data Science Lab led by Robert West. Before that, I got two bachelor's degrees from Tongji University 🇨🇳 and Politecnico di Torino 🇮🇹.